Elevate The Joy Of Giving: The Perfect Holiday Gift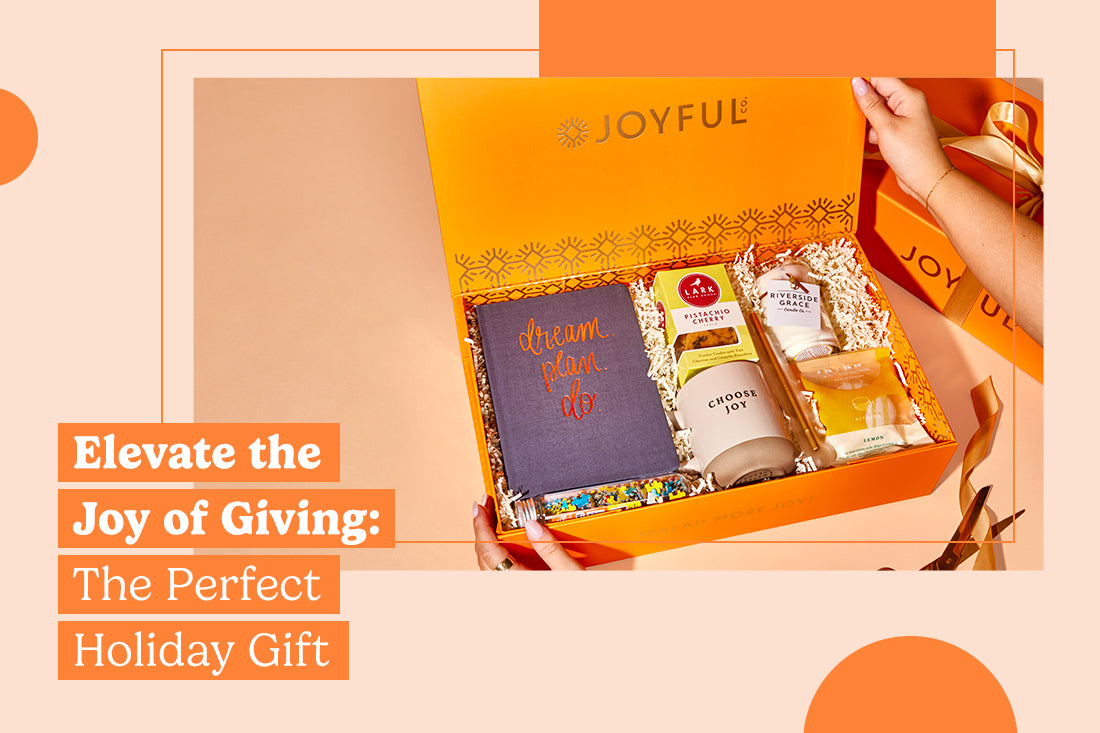 As we move toward shorter days and chilly winds, there is a deep sense of excitement about the upcoming holiday season. The thought of the holidays immediately transports us to spending time with friends and family! However, finding the time to choose the perfect presents for your loved ones can feel overwhelming in today's hectic world. 
Gifting something personalized is always the best option, but what can you do if you don't know what to get someone? We've put together the Joyful Box as the perfect gift to show someone how much you care. Giving the ideal holiday gift is not only a gesture of kindness but also a heartfelt expression of love, care, and gratitude.
Joyful Co.'s Perfect Holiday Gift Box 
We curated a thoughtfully crafted gift collection featuring products by underrepresented and women founders designed to spread joy. Every gift inside the box brings a sense of freshness and light-hearted energy.
Luscious Lemon Alfajor: This zesty dessert gives you a blend of gentle sweetness and tangy freshness to make your holidays truly exceptional. 
Fun Panda Mini Jigsaw Puzzle: Make your holidays more fun by letting out your inner child with this delightful Puzzle. It can be a favorite pastime for all ages.  
Joyful Crystal Candle: Add more serenity to your space and soothing balance to your mind with the magic of crystal-infused Joyful Candle. It is a must-have gift during the holidays! 
Delectable Pistachio Cherry Cookies: Indulge in the mouth-watering mixture of sweet cherries and buttery pistachios, with every cookie baked to perfection.  
Dream, Plan, Do Journal with Pen: Organize your thoughts through journaling and manifest your dreams into reality whether you are on your holiday break or on-the-go. 
Inspiring Coffee Mug: This solid stoneware companion is all you need for your special brew with the message "Choose Joy" as an inspirational reminder.
Why Choose Joyful Co. for Holiday Gifting?
You've given your loved ones plenty of gifts in the past, but there's always something special about the holidays. That's why we created the Joyful Gift Box, a thoughtful and luxurious way to show your appreciation.
The Joyful Gift Box includes a Dream, Plan, Do Journal, so your loved ones can capture their thoughts and ideas. They can also enjoy a cup of Cucumber Melon Tea and light a crystal candle to create a cozy atmosphere. And of course, no gift is complete without something sweet, so we've included Lemon Alfajor and Pistachio Cherry Cookies.
All of this is wrapped up in sophisticated packaging, making it the perfect holiday gift. Order your Joyful Gift Box today!