From House To Home: The Best Housewarming Present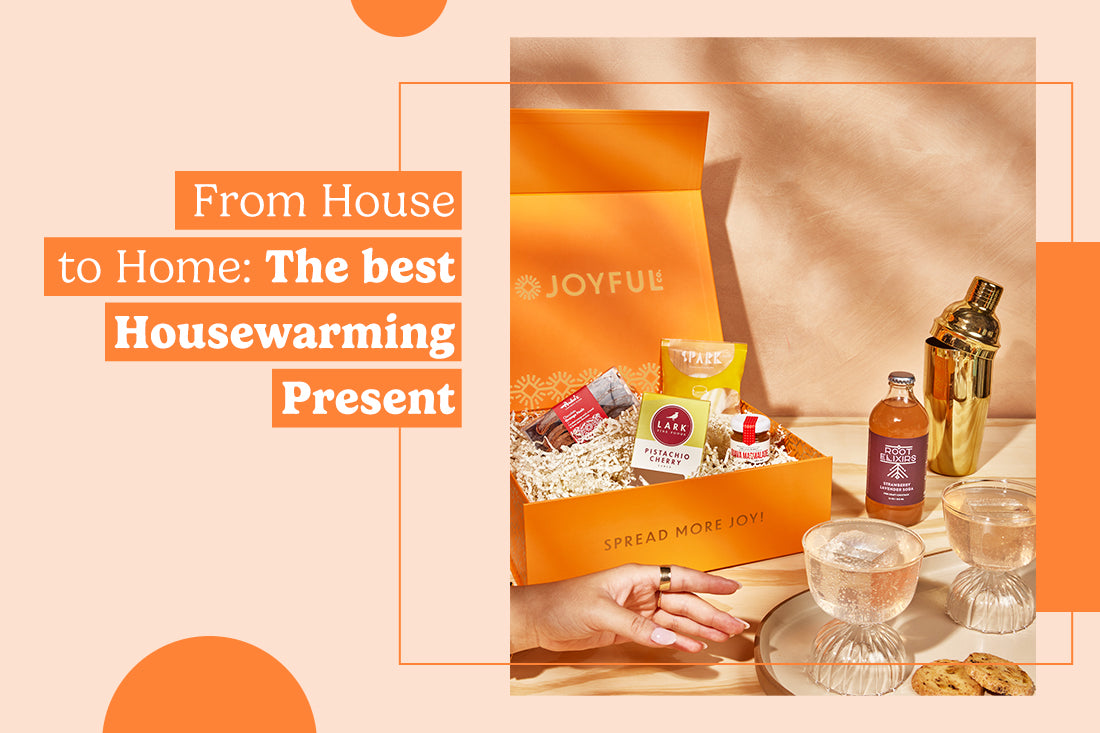 Moving into a house is an extremely thrilling experience. A new house always gives people the excitement of a new and fresh start! The anticipation of creating new memories with their loved ones, the ownership of something that they have been waiting on for so long! What better way to help them celebrate this significant life event than by giving them something thoughtful?
This is the reason housewarming presents should be chosen with care and consideration. Keep in mind that you are being involved in a celebration where someone is transforming their house into a home! If you're on the lookout for the best housewarming present that is both thoughtful and unique, we've got just the solution- Joyful Co.'s Delighted Gift Box.
Joyful Co.'s Housewarming Gift Box
At Joyful Co., we understand the value of each gift and the emotion behind it! This is the reason we've curated the perfect Housewarming gift box for your loved ones. This gift is guaranteed to bring smiles to the faces of your friends and family who are about to begin a beautiful journey in their new home! Our Housewarming Gift Box is a collection of exquisite gourmet items that will not only fill their new space with delightful flavors but also add a touch of warmth and charm.
Know what's inside the box.
Exquisite Chocolate Orange Peels: These Chocolates are a perfect blend of savory and sweet, making them an ideal treat for cozy evenings at home.
Tropical Guava Marmalade: Celebrate new beginnings with a taste of decadence. This marmalade goes great as a spread on anything. 
Sparkling strawberry lavender soda: This delicious drink is a perfect way to unwind at the end of the day. 
Zesty Lemon Alfajor: Sweet and citrusy, this dessert is a sure way to celebrate. 
Why Choose Joyful Co.'s Gift Box?
Thoughtful and Unique: Our delighted gift box is carefully curated to make it one of the best housewarming presents.
Warm and Inviting: The items in this gift box can make anyone feel warm and cozy, it creates an atmosphere where your loved ones get a sense of reassurance while settling into an all new place.
Celebration of New Beginnings: Our gift box captures the essence of new beginnings and a sense of celebration! It gives a sense of happiness to mark the significant event in your life.
Gives you a lifetime of Memories: This gift box helps you create a lifetime of memories because it is an expression of love and care, 
Wrapping Up
This Delighted gift box will showcase your love and support to your near and dear ones! This unforgettable housewarming gift is not just about the goodies but is a heartfelt wish for a new home to be filled with love, laughter and moments that they will cherish forever!
Make their housewarming special with the Delighted Gift Box.